Mema's Authentic Salsa is a family owned product that is proudly made in Oklahoma.  This product comes in five different varieties; Mild, Medium, Original, Serrano, and Habanero.  Our salsa can be purchased in many different stores, at many different fairs or festivals, or it can be purchased via the internet...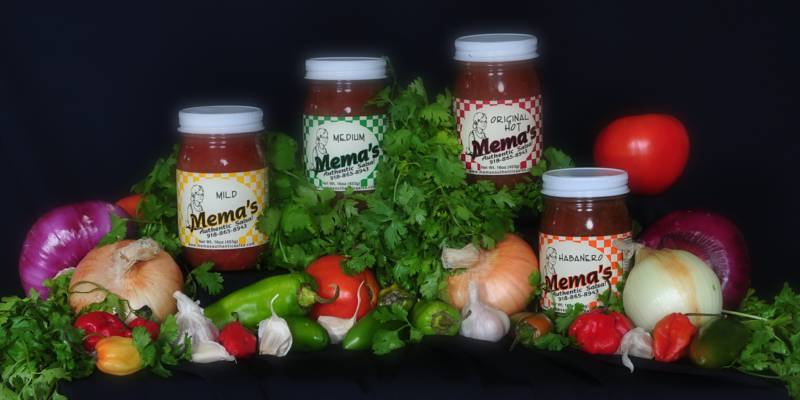 Your salsa is absolutely delicious!!!!! Keep doing what you're doing because it's working!!
Steve Wolf
Broken Arrow, OK
This is the greatest salsa ever. If there is a real Mema I'd love to congratulate her on this amazing salsa. I love you mema, and I love your salsa.
Tori Roberto
New Jersey
I went through several jars of your salsa throughout my time at OSU. It is the best that I have ever tasted.
John Rawson
Oklahoma City
My daughter tried some Mema's Salsa while at her grandmothers house in Pawhuska Oklahoma and was hooked!
Teresa Bailey
Lawton
Without doubt, my favorite salsa! Our only problem is we cannot keep in stocked enough in our pantry!!
CJ Willis
Oklahoma